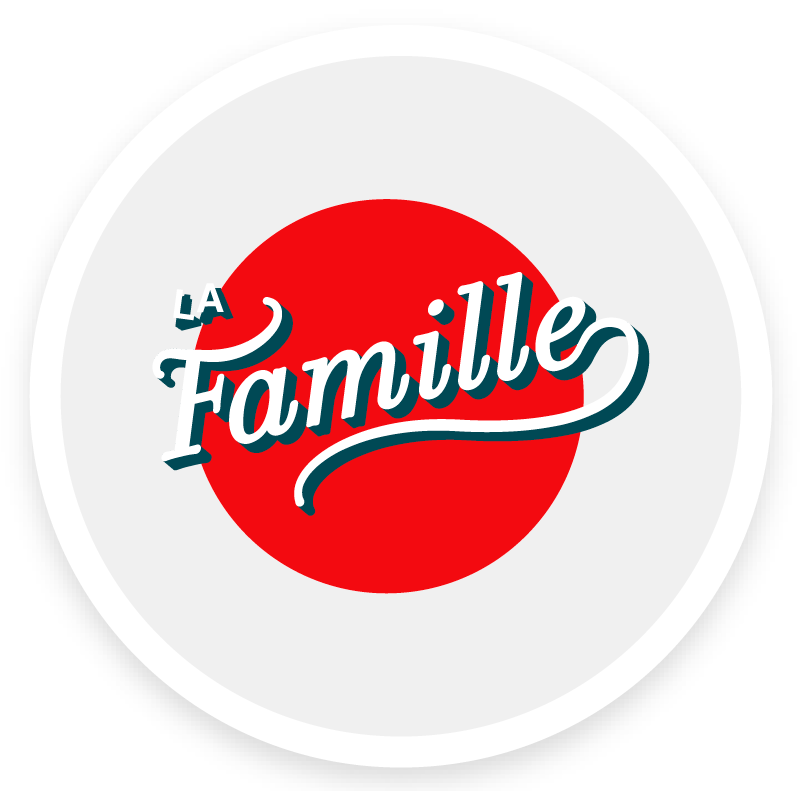 ---
Services:
Research
Brand strategy
Media plan
Marketing plan
Product launch
Packaging
Commercial strategy
Retention strategy
POP
---
La Famille corn flour, a new brand in the local DRC market, has worked hand by hand with Bissö on market research and in creating a successful communication plan. Analyzing the competition, the buyer's needs and product quality, has allowed a rapid expansion to intermediate cities. With different product marketing strategies, incentive plans for intermediaries and BTL activities, when a new area opens up, positioning within the mass consumption sector is promptly achieved. Additionally, knowing the behavior of end consumers has given us the opportunity to design new product lines on the way to being disruptive in the market, with the idea of becoming a member of Congolese families.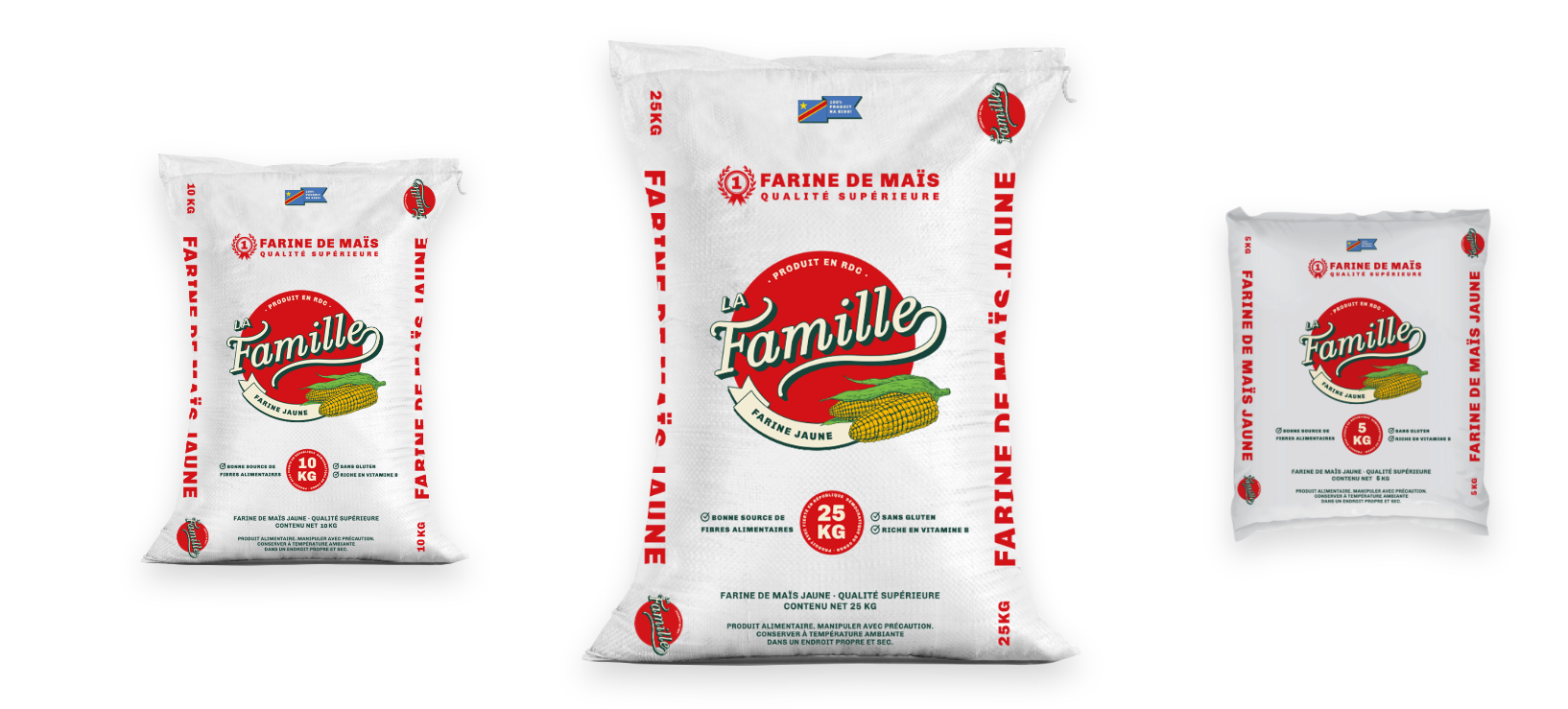 Brand identity
By means of the market analysis carried out, a brand unit adapted to the needs of the Congolese was created, as a pioneer brand in marketing and standardization of sales processes and incentives for the entire distribution chain.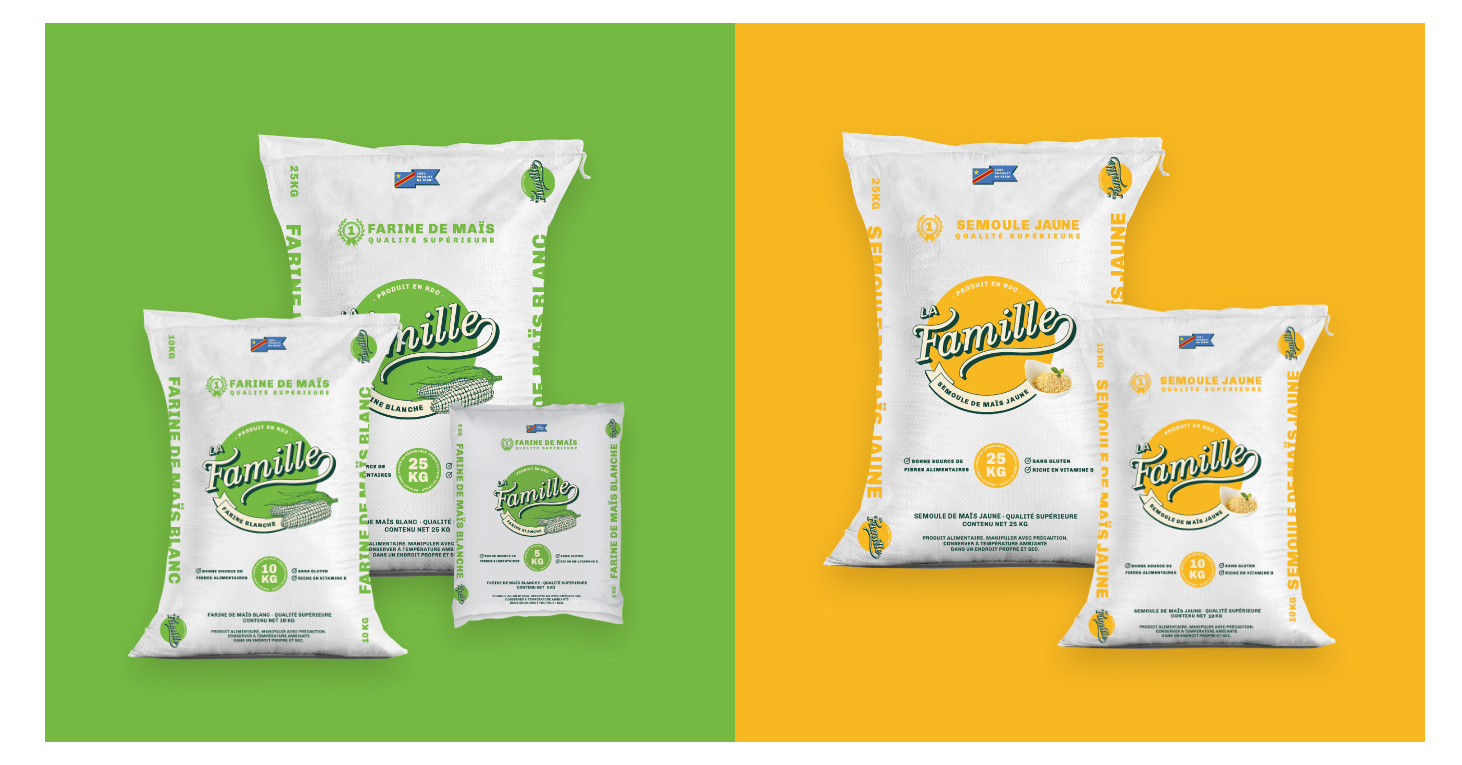 ---
Packaging
Different types of packaging were created for all targets and different forms of consumption (sack, 1kg, 5kg and 10kg packaging, premium packaging) in order to generate a greater and easier access to the product.
---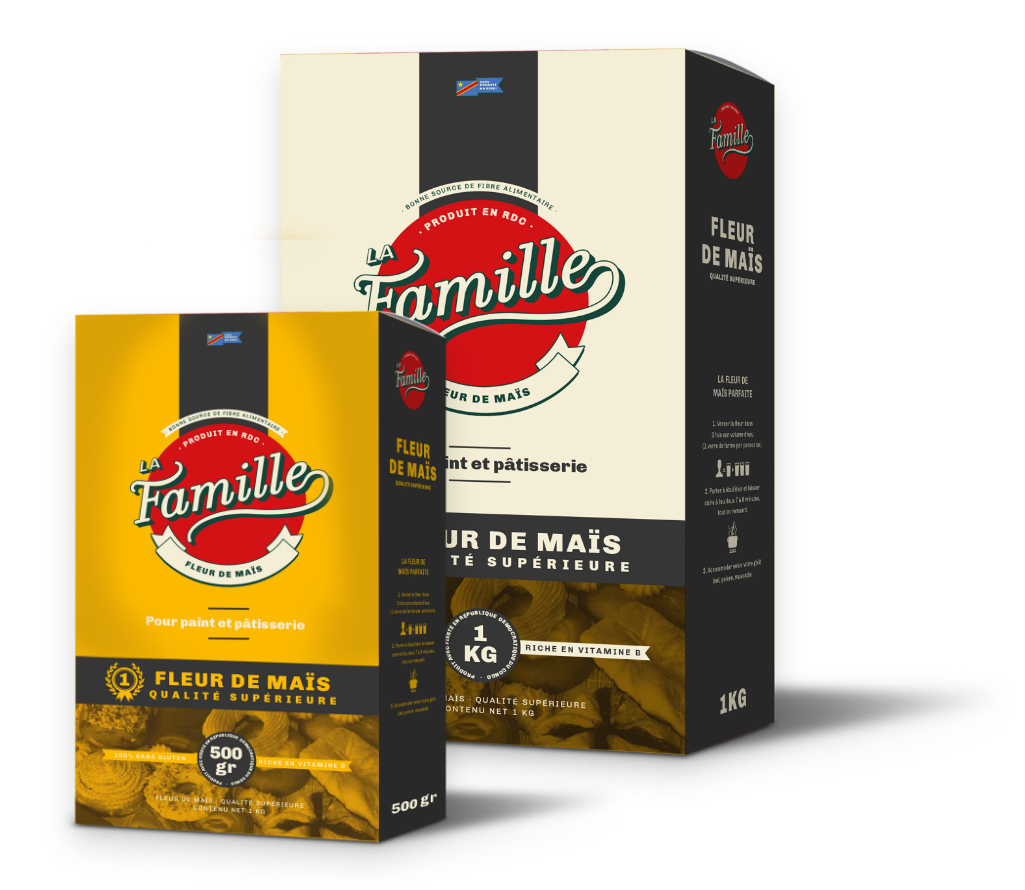 Accelerated expansion
By obtaining excellent acceptance within the Congolese market with La Famille products, we incurred in the launch of new product lines to gain greater representation in the sector of mass consumption of RDC.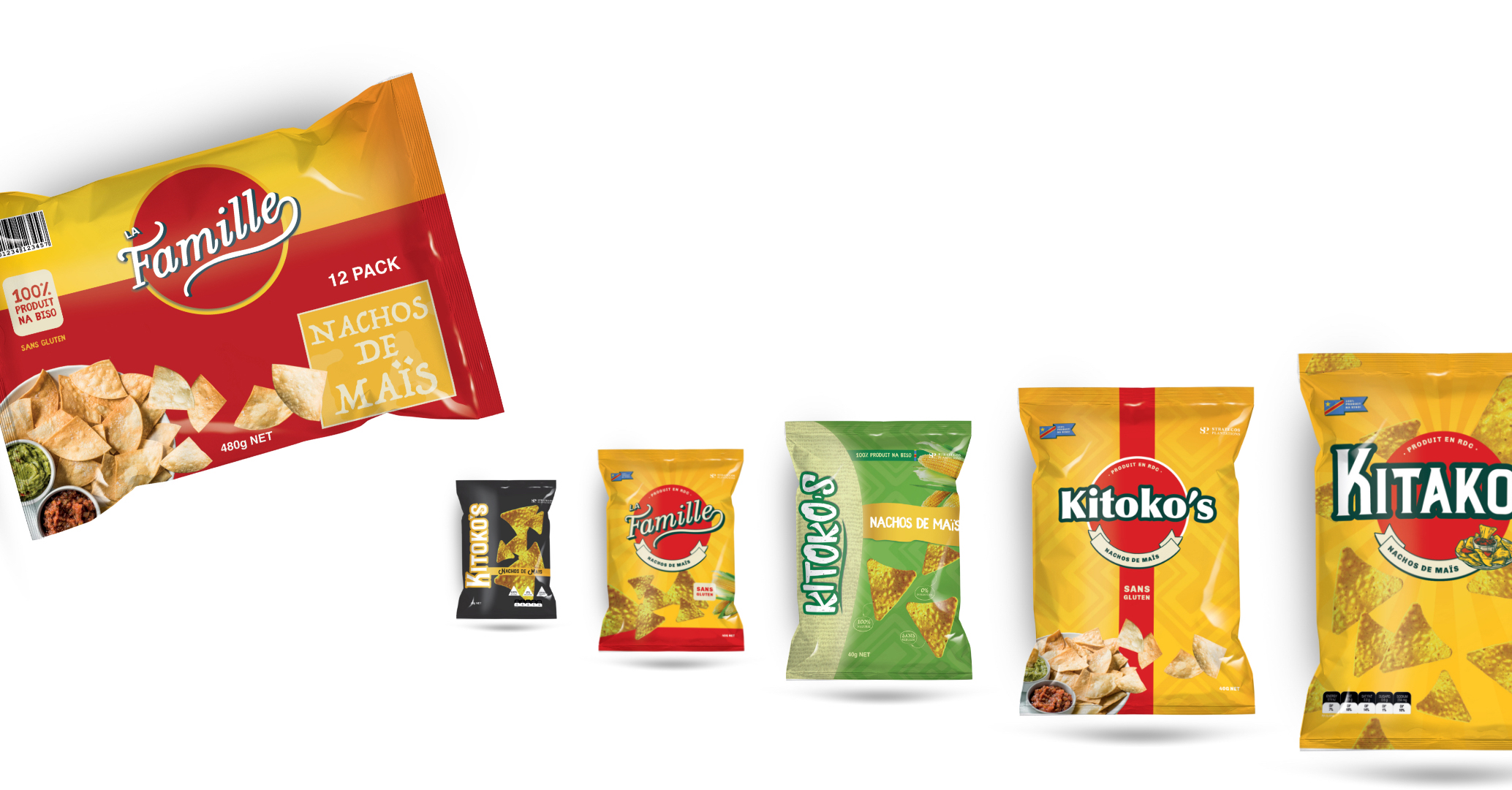 Media plan
Through the communication plan created, a media strategy was carried out to generate visibility of the new brand that was coming to RDC. We took the strongest outdoor advertising locations, and generated presence in radio and major print media, getting a positive acceptance by end consumers.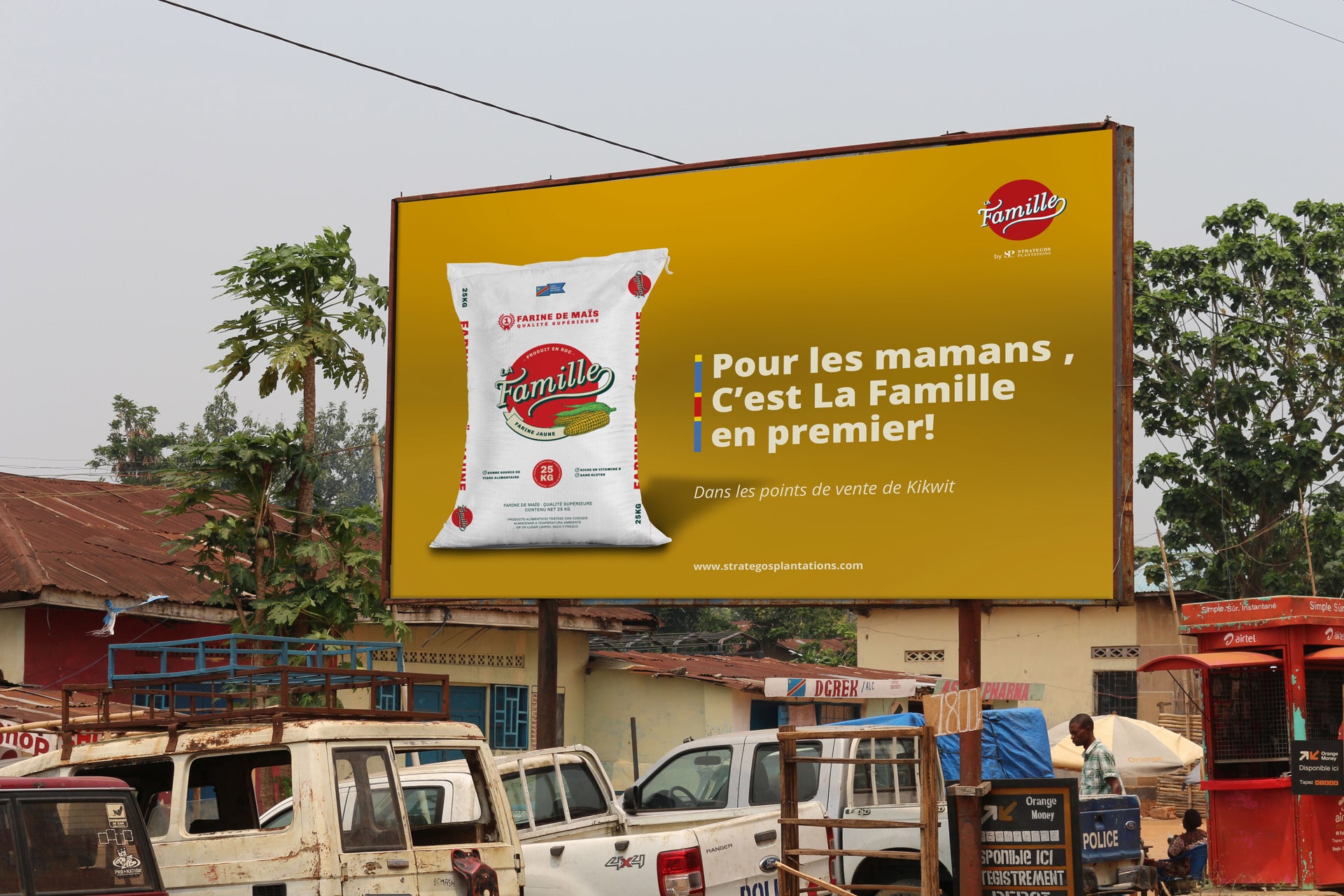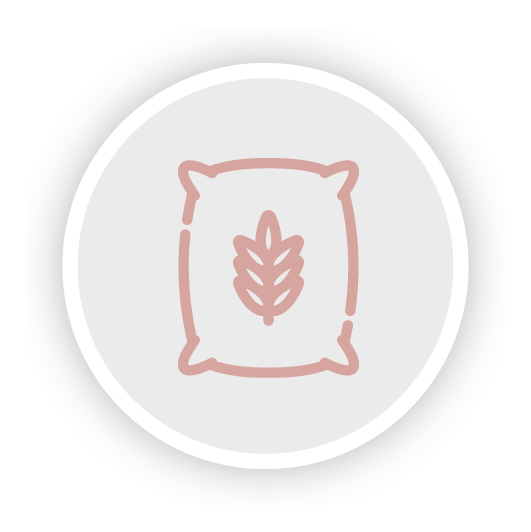 ---
Tonnes sold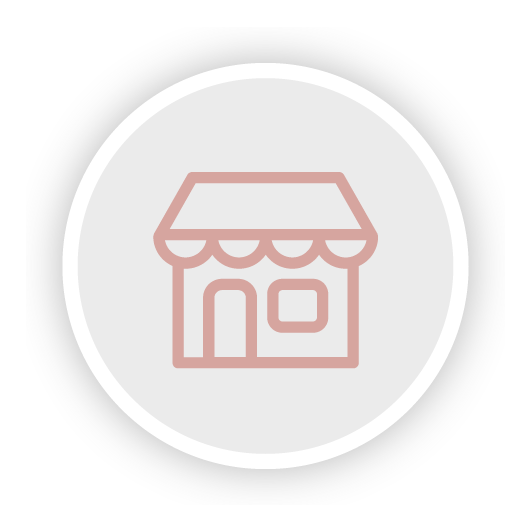 ---
Points of sale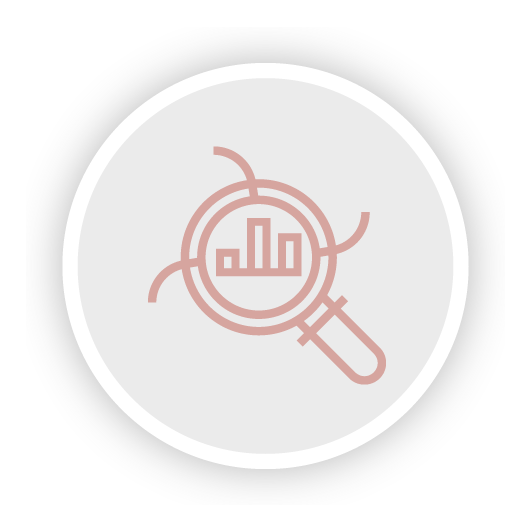 ---
Market research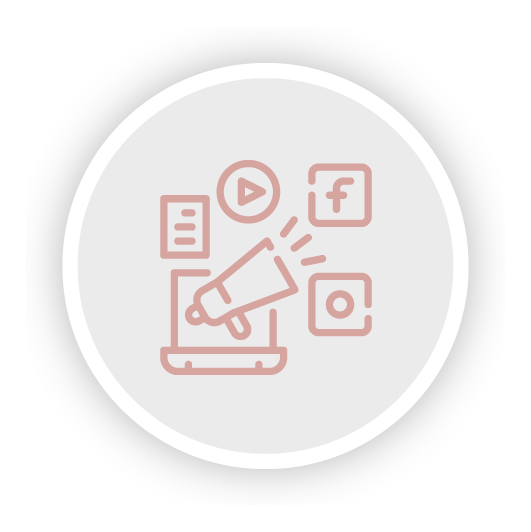 ---
Media